What's New
Tools
The Employee
Problem Solver
This convenient resource helps you figure out the best way to handle more than 160 common situations so they don't turn into long-term managerial headaches.
Manager's Training
Library
Keep on top of vital issues and improve your interactions with subordinates with a wide range of printable training guides.
Multimedia
Training
Learn the easy way with a trove of video and audio recordings exclusive to the issues you face.
Hiring
Toolkit
Job Descriptions, Interview Questions & Exemption tests for 200+ positions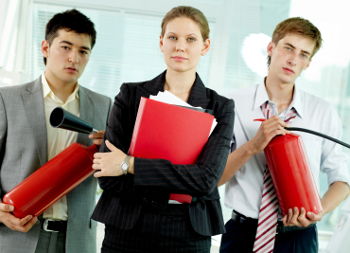 Features

With many organizations still operating remotely and safety concerns remaining top of mind, the holiday season undoubtedly will look quite different this year at most companies. Yet while gathering everyone together for a potluck buffet and a white elephant gift exchange might not be in the cards, employers still can (and should) find ways to mark this special time of year.

Q: Before the coronavirus hit, our company had less than half of its employees working remotely. Now everyone is working off-site and many people have been struggling with it. What are your thoughts on a strategy to make this work for all involved?

Here is a list of words and phrases that all too often are stuffed into the job ad for no other reason then, well, it wouldn't be a job ad without them. Maybe it's time to retire these terms, in the name of making the job sound a little more desirable and a little less trite.